Skip to Content
ABSL Construction provides a wide range of options when it comes to micro-milling. We specialized in bridge deck grinding, pre-pave segment corrections, and concrete conforms. Our Wirtgen milling machines count with the technology and self-leveling system to deliver an exceptional result when it comes to take a precise and clean cut pattern.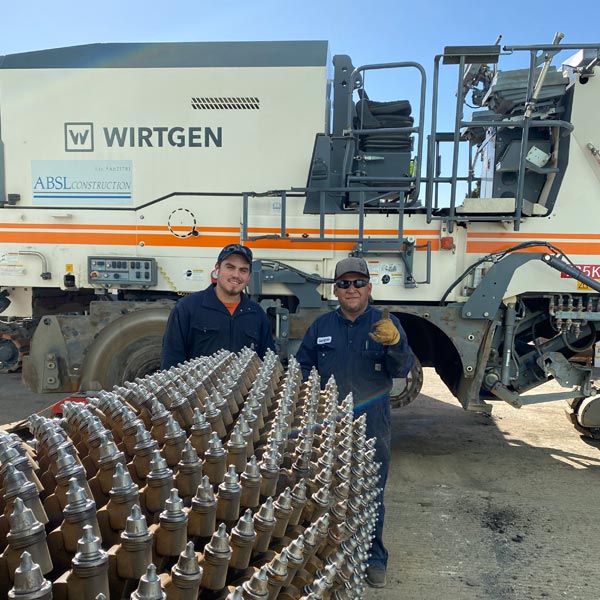 Our Micro-Milling Services
Bridge Deck Grinding: For the last 15 years we have been specializing in removing polyester and concrete from bridges all over the state of California, Nevada, and Oregon. Our mills offer great versatility for preparing bridge decks to be threaded with polyester overlay or methacrylate.
Pre-Pave Grinding (for Smoothness Corrections): Micro-mill drums are the perfect option for paving contractors to correct bumpy roads before they get a final layer of AC.

We use different types of cutting tools depending on the job special need. We have from 8mm / 6mm and 3mm tools spacing drums.
We count with Multiplex System on our grinders giving us results from 30% to 60% improvements on smoothness.
Serving All of California Since 1991