Skip to Content
Diamond Grinding & Grooving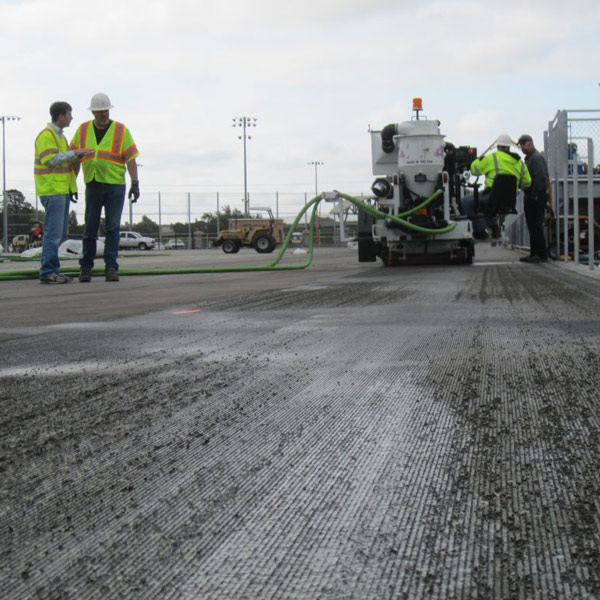 Diamond Grinding
Diamond grinding removes the imperfections caused by heavy usage or construction. The result is an improvement in smoothness, skid resistance, surface texture, and safety. Diamond grinding is a reliable option for correcting pavement that has been found out of spec or failed to pass a ride test. This premier pavement preservation technique can help fix a wide range of surface imperfections on concrete pavements. Our professionals are adept at restoring rideability by removing surface irregularities.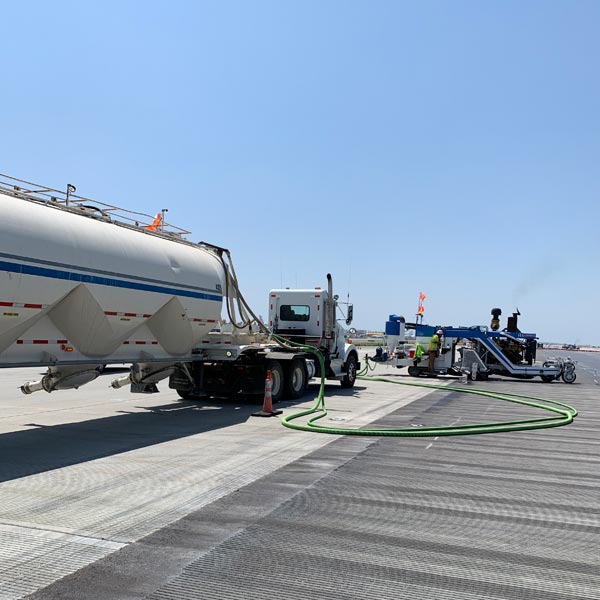 Diamond Grooving & Bridge Deck Grooving
When it comes to grooving, our primary focus is safety. Grooving is designed to improve vehicle traction and reduce accidents. Patterned grooves in your roadway will displace water and significantly reduce the risk of hydroplaning. Our method will highly increase the friction and drainage of the roads.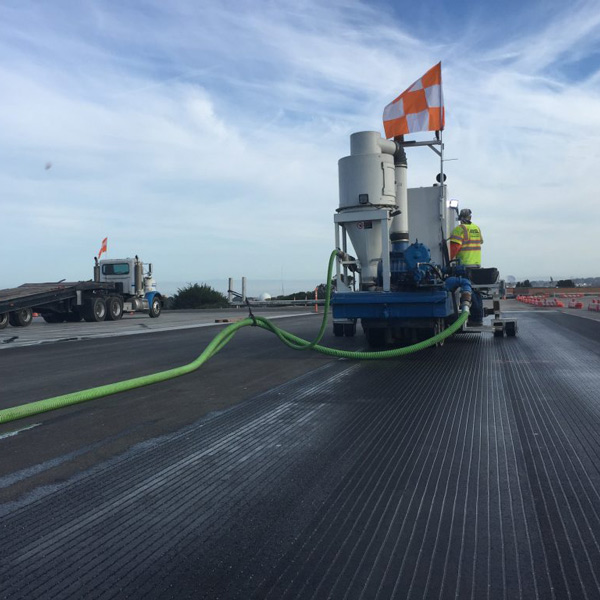 Airport Runway Grooving
ABSL Construction provides reliable airport runway grooving that meets Federal Aviation Administration (FAA) specifications for grooved-cut dimensions. Grooving reduces all types of skids on wet or flooded runways, and it also improves stopping and ground handling for an aircraft. We have provided grooving on runways, taxiways, and more for multiple airports in California.
Choose Us for Diamond Grinding & Grooving
As an industry leader in diamond grinding and grooving, our services are sure to please. We offer a wide variety of state-of-the-art services, such as corrective profile grinding, existing concrete grinding, prepave grinding, and runway grooving. Call us today to discuss project details, and we'll ensure you receive high-quality work at an affordable price. ABSL Construction is ready to partner with you and provide you with the best services and support in the construction industry.
Serving All of California Since 1991